Aftermarket Ducati Accessories Melbourne
Quick Lap Performance, based in Melbourne, has become a leading destination for motorcycle enthusiasts seeking high-quality aftermarket Ducati accessories. With a strong commitment to enhancing the performance and aesthetics of Ducati motorcycles, this company has established itself as a trusted source for riders looking to elevate their biking experience. Quick Lap Performance offers a wide range of accessories tailored specifically for Ducati models, ensuring that customers can find the perfect upgrades to suit their needs and preferences.
One of the standout features of Quick Lap Performance's aftermarket Ducati accessories is the attention to detail and craftsmanship. When it comes to performance tuning components, each product is carefully selected and tested for its compatibility with Ducati motorcycles. This dedication to quality ensures that customers can trust Quick Lap Performance to deliver accessories that not only look great but also perform exceptionally well.
Another key aspect that sets Quick Lap Performance apart is their knowledgeable and passionate team. The staff at Quick Lap Performance are not only experts in the world of motorcycles but are also avid Ducati enthusiasts themselves. This means that customers can rely on their expertise to make informed decisions about which accessories will best suit their needs, whether they're looking to improve the bike's aesthetics, enhance its performance, or both.
In addition to offering a wide selection of aftermarket Ducati accessories, Quick Lap Performance also provides excellent customer service. They prioritize customer satisfaction, offering support and guidance throughout the purchasing process and ensuring that customers receive the right products for their specific Ducati model. With Quick Lap Performance's dedication to quality, expertise, and customer satisfaction, it's no wonder that they have become the go-to destination for Ducati enthusiasts in Melbourne and beyond.
How can a quick Shift make you Smile?
cordona precision quickshifters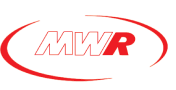 Breathing life your Engine
Tackle Corners with a Smile with bitubo suspension
View our featured product range for your performance needs!
Bitubo Suspension
DBHolders
MWR Air Filters
Bitubo Suspension
$

300.00

Appreciated for years around the world for the front of VESPA
DBHolders
MWR Air Filters