Aftermarket Ducati Motorcycle Parts
Welcome to Quick Lap Performance! We are an esteemed presence in the realm of motorcycle enthusiasts, dedicated to providing an extensive array of Aftermarket Ducati Motorcycle Parts. What distinguishes us is our steadfast dedication to transparency and reliability, attributes that have garnered us a robust standing within the global motorcycle community.
Our collection of Aftermarket Ducati Motorcycle Parts is a testament to our dedication to providing high-quality products that riders can trust. We understand the deep connection riders have with their Ducati motorcycles, and that's why we offer an extensive selection of parts designed to enhance performance, aesthetics, and overall riding experience.
Transparency is at the core of our business philosophy. We believe in empowering our customers with accurate and detailed information about our Aftermarket Ducati Motorcycle Parts. From specifications and compatibility to installation tips and performance gains, we provide all the information you need to make informed decisions. We want you to feel confident that you're choosing the right parts for your Ducati.
Reliability is another cornerstone of Quick Lap Performance. Our Aftermarket Ducati Motorcycle Parts are carefully curated and sourced from reputable manufacturers known for their quality and craftsmanship. This ensures that when you invest in our parts, you're not only enhancing your motorcycle but also adding value and longevity to your Ducati.
Our solid reputation within the motorcycle community is a result of our commitment to delivering top-tier products and exceptional customer service. We believe in building lasting relationships with our customers, founded on trust and reliability. Whether you're a Ducati enthusiast or a professional racer, Quick Lap Performance is your go-to source for Aftermarket Ducati Motorcycle Parts that not only meet but exceed your expectations, adding a touch of precision and performance to your beloved machine.
How can a quick Shift make you Smile?
cordona precision quickshifters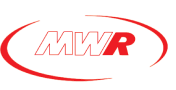 Breathing life your Engine
Tackle Corners with a Smile with bitubo suspension
View our featured product range for your performance needs!
Bitubo Suspension
DBHolders
MWR Air Filters
Bitubo Suspension
$

300.00

Appreciated for years around the world for the front of VESPA
DBHolders
MWR Air Filters