Aftermarket Motorcycle Air Filters Melbourne
Quick Lap Performance, a renowned name in the motorcycle aftermarket industry, proudly presents its line of high-performance aftermarket motorcycle air filters in Melbourne. These air filters stand as a testament to the company's commitment to enhancing the riding experience for motorcycle enthusiasts. Crafted with precision and designed to deliver exceptional results, these aftermarket air filters offer a significant upgrade over stock filters.


What sets the Aftermarket Motorcycle Air Filters from Quick Lap Performance apart is their advanced technology and superior construction. Engineered to provide optimal air intake, these filters allow for improved airflow, resulting in better combustion and increased horsepower. Whether cruising down the open highway or navigating through challenging terrains, riders can expect enhanced throttle response and an overall smoother engine performance.

One of the key advantages of Quick Lap Performance's Aftermarket Motorcycle Air Filters is their longevity and durability. Constructed from high-quality materials, these filters are built to withstand the rigors of the road while effectively filtering out debris and contaminants. This not only prolongs the engine's life but also reduces maintenance costs in the long run. Riders can have peace of mind knowing that their motorcycles are equipped with air filters that offer both performance and protection.

Beyond the technical benefits, these aftermarket air filters are a testament to Quick Lap Performance's dedication to catering to the needs of motorcycle enthusiasts. MWR's commitment to quality is evident in the design, manufacturing, and testing processes, ensuring that customers receive a product that aligns with the company's reputation for excellence. For motorcycle enthusiasts in Melbourne looking to unlock their bike's full potential, Quick Lap Performance's Aftermarket Motorcycle Air Filters offer a reliable and proven solution that stands as a true reflection of innovation and performance-driven engineering.

Contact us today for more information or browse our new and improved website to kick start your purchase today!
How can a quick Shift make you Smile?
cordona precision quickshifters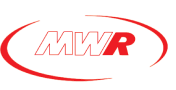 Breathing life your Engine
Tackle Corners with a Smile with bitubo suspension
View our featured product range for your performance needs!
Bitubo Suspension
DBHolders
MWR Air Filters
Bitubo Suspension
$

510.00

Maximum functionality on a disjointed background

$

300.00

Appreciated for years around the world for the front of VESPA
DBHolders
MWR Air Filters