Aftermarket Motorcycle Parts Online
Quick Lap Performance, a prominent name in the world of motorcycle performance accessories, has established a strong presence in the realm of aftermarket motorcycle parts online. Renowned for their dedication to quality and innovation, the company offers a comprehensive range of aftermarket parts that cater to the needs of diverse riders. From track enthusiasts seeking performance upgrades to those aiming to enhance the performance of their bikes, Quick Lap Performance has become a go-to destination for riders looking to elevate their biking experience.
One of the standout advantages of sourcing aftermarket motorcycle parts from Quick Lap Performance's online platform is the assurance of quality. The company's commitment to excellence is reflected in their meticulous selection of parts that undergo rigorous testing and scrutiny before making their way to the digital shelves. This dedication to maintaining high standards ensures that riders receive parts that not only meet but often exceed their expectations.
Quick Lap Performance's online platform also offers a seamless and user-friendly shopping experience. With detailed product descriptions, images, and compatibility information, riders can make well-informed decisions about which parts align with their specific bike models and requirements. The platform's intuitive interface empowers customers to explore various options, compare features, and ultimately select the aftermarket parts that best suit their needs and preferences.
Furthermore, Quick Lap Performance fosters a sense of community among riders through their online presence. The platform serves as a hub where enthusiasts can connect, share insights, and discuss their experiences with the aftermarket parts they've purchased. This sense of camaraderie amplifies the overall enjoyment of the biking community and allows riders to benefit from each other's knowledge and perspectives.
In conclusion, Quick Lap Performance's foray into aftermarket motorcycle parts online brings a blend of quality, convenience, and community to riders seeking to enhance their biking journeys. With a reputation for excellence and a commitment to customer satisfaction, the company continues to be a driving force in shaping the landscape of motorcycle customisation and performance upgrades through its online platform.
How can a quick Shift make you Smile?
cordona precision quickshifters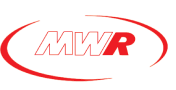 Breathing life your Engine
Tackle Corners with a Smile with bitubo suspension
View our featured product range for your performance needs!
Bitubo Suspension
DBHolders
MWR Air Filters
Bitubo Suspension
$

510.00

Maximum functionality on a disjointed background

$

300.00

Appreciated for years around the world for the front of VESPA
DBHolders
MWR Air Filters