Aftermarket Suzuki Accessories Melbourne
Quick Lap Performance, a well-established name in the automotive aftermarket industry, offers a diverse range of "Aftermarket Suzuki Accessories Melbourne" that cater to Suzuki motorcycle enthusiasts in the region. With a keen understanding of riders' needs, Quick Lap Performance provides an array of high-quality accessories designed to enhance both the aesthetics and performance of Suzuki motorcycles.
From sleek bodywork enhancements to performance-oriented upgrades, Quick Lap Performance's lineup of aftermarket Suzuki accessories in Melbourne covers a wide spectrum. Riders seeking to personalise their Suzuki motorcycles can explore what we have on offer.
What sets Quick Lap Performance apart is its commitment to sourcing and offering accessories that not only look great but also deliver tangible performance benefits. Riders can find products that are engineered to improve aerodynamics, optimize engine performance, and enhance overall handling. Whether it's a track-focused Suzuki sportbike or a cruiser built for long rides, Quick Lap Performance's selection of aftermarket accessories ensures that riders can elevate their motorcycles' capabilities and enjoy a more dynamic and enjoyable riding experience.
The partnership between Quick Lap Performance and the Suzuki brand showcases a dedication to providing motorcycle enthusiasts with top-tier aftermarket options. With a reputation for reliability and a focus on customer satisfaction, Quick Lap Performance stands as a trusted source for Suzuki riders looking to upgrade their motorcycles with high-quality accessories in Melbourne. Whether aiming for improved performance, enhanced aesthetics, or a combination of both, riders can turn to Quick Lap Performance to find the right aftermarket Suzuki accessories to meet their needs.
How can a quick Shift make you Smile?
cordona precision quickshifters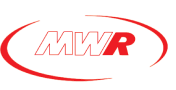 Breathing life your Engine
Tackle Corners with a Smile with bitubo suspension
View our featured product range for your performance needs!
Bitubo Suspension
DBHolders
MWR Air Filters
Bitubo Suspension
$

510.00

Maximum functionality on a disjointed background

$

300.00

Appreciated for years around the world for the front of VESPA
DBHolders
MWR Air Filters