Cordona Quick Shifters Australia
Quick Lap Performance proudly introduces "Cordona Quick Shifters Australia," a groundbreaking addition to the world of motorcycle performance. These cutting-edge quick shifters, designed and manufactured by Cordona, are now available to motorcycle enthusiasts in Australia through Quick Lap Performance. With a focus on seamless gear changes and enhanced riding experiences, Cordona Quick Shifters are poised to redefine how riders tackle the open road or the track.
The Cordona Quick Shifters offered by Quick Lap Performance are the result of meticulous engineering and innovation. These devices enable clutchless upshifting, allowing riders to effortlessly shift gears without the need to disengage the throttle or operate the clutch lever. This translates to smoother and faster gear changes, reducing both shift times and rider fatigue. Whether riders are pushing the limits on the racetrack or navigating through urban streets, Cordona Quick Shifters provide a new level of control and performance.
Quick Lap Performance's partnership with Cordona brings the benefits of these exceptional quick shifters to motorcycle enthusiasts across Australia. Cordona's reputation for precision and reliability aligns perfectly with Quick Lap Performance's commitment to offering top-tier after-market products. Riders can expect quick shifters that are designed to integrate seamlessly with a wide range of motorcycles, providing a hassle-free installation and a transformative riding experience. With Cordona Quick Shifters, Quick Lap Performance continues to elevate the standards of motorcycle performance accessories available in Australia.
Cordona Quick Shifters Australia, now offered by Quick Lap Performance, represent a significant leap forward in motorcycle technology. With their ability to deliver lightning-fast and smooth gear changes, these quick shifters enhance both the performance and enjoyment of riding. Quick Lap Performance's dedication to providing premium aftermarket products ensures that Australian riders have access to the latest innovations that can elevate their motorcycle adventures to new heights.
How can a quick Shift make you Smile?
cordona precision quickshifters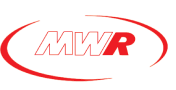 Breathing life your Engine
Tackle Corners with a Smile with bitubo suspension
View our featured product range for your performance needs!
Bitubo Suspension
DBHolders
MWR Air Filters
Bitubo Suspension
$

300.00

Appreciated for years around the world for the front of VESPA
DBHolders
MWR Air Filters