Custom Ducati Air Filters Perth
Quick Lap Performance, a well-known brand among motorcycling fans, is proud to provide a variety of Custom Ducati Air Filters in Perth. Our strong reputation within the industry is founded on our dedication to providing excellent customer service and consistent dependability. A motivated staff at the centre of our operations pushes limits to provide quality in each and every product we offer and shares a great passion for bikes.
What sets Quick Lap Performance apart is our unwavering dedication to customer service. Our team is here to guide you through the selection process, ensuring you choose the right Custom Ducati Air Filters tailored to your specific requirements. We are passionate about motorcycles, and this passion fuels our commitment to delivering personalised solutions and expert advice. This is what sets us apart from competition and makes us highly sought after!
Reliability is the cornerstone of our business philosophy. We source our Custom Ducati Air Filters from reputable manufacturers known for their quality and precision engineering. This ensures that when you invest in our air filters, you're not just enhancing your motorcycle's performance; you're also gaining a reliable component that you can trust on the road.
Our team at Quick Lap Performance is driven by a shared enthusiasm for motorcycles and a commitment to delivering the best products and services to our customers. We are dedicated to cultivating lasting relationships with our clients, founded on trust and a proven track record of reliability. Whether you're a Ducati aficionado or a professional racer, Quick Lap Performance is your trusted source for Custom Ducati Air Filters in Perth, where passion and precision meet to elevate your riding experience. Contact us today for more information on our products. Alternatively, feel free to browse our contemporary website and get a better feel for our motorcycle parts!
How can a quick Shift make you Smile?
cordona precision quickshifters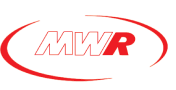 Breathing life your Engine
Tackle Corners with a Smile with bitubo suspension
View our featured product range for your performance needs!
Bitubo Suspension
DBHolders
MWR Air Filters
Bitubo Suspension
$

300.00

Appreciated for years around the world for the front of VESPA
DBHolders
MWR Air Filters