Quick Lap Performance introduces the DB Holders Subframe, a precision-engineered component designed to take your motorcycle's performance to the next level. We understand that in the world of motorcycle racing, every ounce of weight and every millimeter of precision matters, and that's exactly what our DB Holders Subframe offers. Crafted with meticulous attention to detail, the DB Holders Subframe is a lightweight and ultra-durable solution that replaces your stock subframe. Whether you're a professional racer looking to shed weight and improve handling or a dedicated enthusiast seeking to enhance your bike's agility, our subframe delivers exceptional performance. It's engineered to be a direct bolt-on replacement, ensuring a hassle-free installation process.

One of the standout features of our DB Holders Subframe is its versatility. We offer a range of subframes tailored to fit various motorcycle models, making it accessible to a wide spectrum of riders. The precision engineering behind our subframes ensures that they not only reduce weight but also enhance the rigidity of your bike, resulting in improved handling and control on the track or the road. What truly sets our DB Holders Subframe apart is its lightweight yet robust construction. Crafted from top-grade materials, this subframe offers a significant reduction in weight compared to stock subframes, enhancing your motorcycle's power-to-weight ratio. This weight savings translates into improved acceleration, sharper cornering, and greater maneuverability on the track.

At Quick Lap Performance, we are passionate about motorcycles, and our commitment to excellence is evident in every product we offer. The DB Holders Subframe is no exception, designed to exceed your expectations and elevate your riding experience. Whether you're chasing podium finishes or simply looking to optimise your motorcycle's performance, our subframe is the perfect choice to achieve your goals. Contact us directly for more information and speak with a friendly and knowledgeable member of the team!
How can a quick Shift make you Smile?
cordona precision quickshifters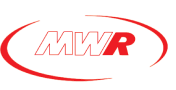 Breathing life your Engine
Tackle Corners with a Smile with bitubo suspension
View our featured product range for your performance needs!
Bitubo Suspension
DBHolders
MWR Air Filters
Bitubo Suspension
$

300.00

Appreciated for years around the world for the front of VESPA
DBHolders
MWR Air Filters