EVR Slipper Clutches Australia
The "EVR Slipper Clutches Australia" offered by Quick Lap Performance represent a significant advancement in motorcycle performance technology. Designed to enhance the riding experience, especially during aggressive downshifting and hard braking, these slipper clutches epitomize precision engineering. Quick Lap Performance, a renowned name in the motorcycle aftermarket parts industry, brings these high-quality Italian-made EVR slipper clutches to motorcycle enthusiasts in Australia.
What sets the EVR Slipper Clutches apart is their ability to prevent rear wheel instability and lock-ups during rapid downshifting. This is achieved through an ingenious mechanical design that automatically disengages the clutch when the engine speed exceeds a certain threshold during downshifts. As a result, the rear wheel maintains better traction and stability, allowing riders to confidently tackle corners and decelerate without the fear of losing control. This not only enhances safety but also promotes smoother riding and improved lap times on the track.
Quick Lap Performance's collaboration with EVR ensures that Australian motorcyclists have access to cutting-edge slipper clutch technology. These clutches are precision-crafted using the finest materials, ensuring durability and performance even in the most demanding riding conditions. Whether riders are pushing their limits on the track or seeking a more controlled ride on the streets, EVR Slipper Clutches provide a seamless and responsive experience. Motorcycle enthusiasts can now enjoy the benefits of advanced slipper clutch systems, thanks to Quick Lap Performance's commitment to delivering top-tier products to the Australian market.
In conclusion, the "EVR Slipper Clutches Australia" available through Quick Lap Performance offer a transformative upgrade for motorcycle enthusiasts. With their ability to enhance control during downshifting, these slipper clutches provide a safer and more exhilarating riding experience. Backed by Quick Lap Performance's reputation for quality aftermarket parts, Australian riders can trust in the performance and durability of these Italian-engineered clutches. Whether on the track or the road, the EVR Slipper Clutches can redefine how riders approach corners, braking, and overall motorcycle control.
How can a quick Shift make you Smile?
cordona precision quickshifters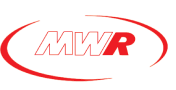 Breathing life your Engine
Tackle Corners with a Smile with bitubo suspension
View our featured product range for your performance needs!
Bitubo Suspension
DBHolders
MWR Air Filters
Bitubo Suspension
$

300.00

Appreciated for years around the world for the front of VESPA
DBHolders
MWR Air Filters