High Performance Honda Bike Parts Australia
When it comes to sourcing top-tier High Performance Honda Bike Parts in Australia, Quick Lap Performance stands as your trusted destination. With a deep-rooted passion for motorcycles and a commitment to excellence, we offer a wide and meticulously curated selection of high-performance components. Whether you're a dedicated enthusiast or a professional racer seeking to gain that competitive edge, our range of parts is designed to meet and exceed your expectations.
Our High Performance Honda Bike Parts cover a comprehensive spectrum of needs and preferences. From power-packed engine enhancements to precision handling upgrades and everything in between, we've got you covered. We understand that each rider's journey is unique, and that's why we offer a diverse range of parts to cater to your specific requirements.
What truly sets Quick Lap Performance apart is our unwavering commitment to ensuring that your shopping experience is not only convenient but also safe and secure. We recognise the importance of safeguarding your personal and financial information when making online purchases. Our website is equipped with stringent security measures that protect your data throughout the transaction process, providing you with complete peace of mind.
Our team is composed of passionate motorcycle enthusiasts who share your love for the open road. We are dedicated to providing you with the finest High Performance Honda Bike Parts, backed by expert advice and exceptional customer service. When you choose Quick Lap Performance, you're not just investing in parts; you're becoming a part of a community that values quality, performance, and your satisfaction above all else.
Explore our extensive range of High Performance Honda Bike Parts and experience the Quick Lap Performance difference for yourself. We take pride in offering not only top-tier products but also a safe and secure online shopping environment that ensures your confidence and peace of mind as you embark on your journey to upgrade and elevate your ride. Trust Quick Lap Performance to fuel your motorcycle passion and provide you with the tools you need to reach new heights of performance on the Australian roads and racetracks.
How can a quick Shift make you Smile?
cordona precision quickshifters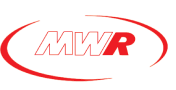 Breathing life your Engine
Tackle Corners with a Smile with bitubo suspension
View our featured product range for your performance needs!
Bitubo Suspension
DBHolders
MWR Air Filters
Bitubo Suspension
$

300.00

Appreciated for years around the world for the front of VESPA
DBHolders
MWR Air Filters