High Performance Suzuki Parts Brisbane
Phenomenal High Performance Suzuki Parts in Brisbane!
If you're on the hunt for top-tier High Performance Suzuki Parts in Brisbane, look no further than Quick Lap Performance. We offer a wide selection of high-performance components tailored to Suzuki enthusiasts and racers, and the best part is you can conveniently shop for them online. Our knowledge in the motorcycle industry is unmatched and we always go above and beyond for all our clients.
Our range of High Performance Suzuki Parts covers a wide spectrum of needs and preferences. Whether you're looking to boost your Suzuki's power, enhance its handling, or improve its overall performance, Quick Lap Performance has the parts you need to elevate your ride. What sets us apart is not only our dedication to providing exceptional parts but also our commitment to offering a seamless online shopping experience. You can browse our extensive selection of High Performance Suzuki Parts from the comfort of your home, office, or anywhere with an internet connection. It's a convenient and efficient way to find the perfect upgrades for your Suzuki.
At Quick Lap Performance, we understand the importance of reliability and quality when it comes to high-performance parts. That's why we source our components from reputable manufacturers known for their precision engineering and durability. When you choose High Performance Suzuki Parts from Quick Lap Performance, you're investing in parts that are designed to perform at their best and stand the test of time.
Don't wait to upgrade your Suzuki and experience the thrill of high-performance riding. Explore our online store and discover the extensive range of High Performance Suzuki Parts that Quick Lap Performance has to offer. With our commitment to quality and convenience, we make it easier than ever to take your Suzuki to the next level.
How can a quick Shift make you Smile?
cordona precision quickshifters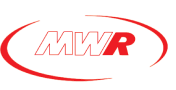 Breathing life your Engine
Tackle Corners with a Smile with bitubo suspension
View our featured product range for your performance needs!
Bitubo Suspension
DBHolders
MWR Air Filters
Bitubo Suspension
$

300.00

Appreciated for years around the world for the front of VESPA
DBHolders
MWR Air Filters