IRC Tyre Warmers Australia
Quick Lap Performance, a trusted name in the Australian motorsports community, proudly offers IRC Tyre Warmers, setting new standards for tire preparation in the world of motorcycle racing. Designed to cater to the unique needs of riders and racers, our IRC Tyre Warmers are a vital tool in optimising tire performance and ensuring peak performance on the track. Our team is highly knowledgeable and have extensive years of experience in the field and will offer you sound advice and customer service!
IRC Tyre Warmers are more than just accessories; they are essential for competitive racing. These precision-engineered warmers are designed to bring tires up to the ideal temperature quickly and uniformly, enabling riders to push the limits from the very first lap. This not only enhances grip and stability but also reduces the risk of cold tire crashes, providing a critical safety element for racers.
Quick Lap Performance's commitment to excellence extends to our customer service and support. We understand the importance of tire warmers in racing, and our team of experts is always ready to assist riders in selecting the right IRC Tyre Warmers for their specific needs. Our personalized guidance ensures that every customer can make an informed decision, whether they are seasoned racers or newcomers looking to step up their game.
In the Australian motorsports scene, Quick Lap Performance has earned a reputation for reliability and performance. Our IRC Tyre Warmers are no exception, offering consistent and dependable performance that riders can trust. When you choose IRC Tyre Warmers from Quick Lap Performance, you are investing in a product that has been tried, tested, and trusted by riders across Australia. Whether you're preparing for a race weekend or simply aiming to improve your lap times, IRC Tyre Warmers from Quick Lap Performance are your pathway to enhanced performance and safety on the Australian racing circuit.
How can a quick Shift make you Smile?
cordona precision quickshifters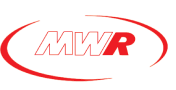 Breathing life your Engine
Tackle Corners with a Smile with bitubo suspension
View our featured product range for your performance needs!
Bitubo Suspension
DBHolders
MWR Air Filters
Bitubo Suspension
$

510.00

Maximum functionality on a disjointed background

$

300.00

Appreciated for years around the world for the front of VESPA
DBHolders
MWR Air Filters