Motorcycle Clutchless Shifting Australia
Welcome to Quick Lap Performance, the industry leaders and innovators when it comes to anything motorcycle related. With extensive knowledge and a plethora of experience, we are your go to team for all and everything motorcycle!
If you're a rider, you probably utilise the clutch each time you change gears. Clutchless shifting, though, is undoubtedly already familiar to you. As the name implies, clutchless shifting entails changing gears without using the lever on the left bar. It's a very typical practice for upshifts, may be used for downshifts, and, if carried out properly, won't harm your transmission in the slightest.
What makes our Motorcycle Clutchless Shifting system stand out is its ability to provide riders with lightning-fast gear changes without the need for manual clutch engagement. This innovative technology offers a competitive edge for both professional racers and passionate enthusiasts alike. At Quick Lap Performance, we are dedicated to enhancing your riding experience and helping you achieve peak performance on the track.
Reliability is at the core of our Motorcycle Clutchless Shifting systems. When you invest in our products, you can trust that they are built to withstand the rigors of high-speed racing. Our years of experience in the industry have allowed us to fine-tune our technology, ensuring it delivers consistent and precise gear shifts. Australian riders continue to turn to us for Motorcycle Clutchless Shifting solutions that provide the utmost reliability and performance.
For those seeking Motorcycle Clutchless Shifting technology in Australia, Quick Lap Performance is the go-to destination. Our commitment to delivering top-tier products is matched only by our passion for motorcycles and racing. Whether you're a professional racer aiming for the podium or an enthusiast looking to elevate your riding experience, Quick Lap Performance's Motorcycle Clutchless Shifting solutions are your ticket to success on the Australian racing circuit.
How can a quick Shift make you Smile?
cordona precision quickshifters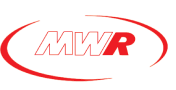 Breathing life your Engine
Tackle Corners with a Smile with bitubo suspension
View our featured product range for your performance needs!
Bitubo Suspension
DBHolders
MWR Air Filters
Bitubo Suspension
$

300.00

Appreciated for years around the world for the front of VESPA
DBHolders
MWR Air Filters