Motorcycle Fuel Filters Brisbane
Motorcycle Fuel Filters are a critical component of your bike's fuel system, playing a vital role in ensuring a clean and efficient flow of fuel to the engine. These small but essential devices are designed to filter out impurities and contaminants from the fuel, preventing them from reaching the engine and causing damage. At Quick Lap Performance, we offer a range of high-quality MWR Motorcycle Fuel Filters that you can conveniently purchase online in Brisbane.

The primary function of Motorcycle Fuel Filters is to protect the engine from harmful particles that can clog fuel injectors, damage sensitive components, and reduce overall performance. By capturing debris such as dirt, rust, and other contaminants, fuel filters ensure that only clean and purified fuel is delivered to the engine, optimizing combustion and enhancing fuel efficiency. Quick Lap Performance's selection of Motorcycle Fuel Filters is carefully curated to cater to the specific needs of riders who demand the best for their bikes. Whether you're a dedicated enthusiast or a professional racer, our fuel filters are designed to deliver reliable and consistent performance, ensuring that your engine runs smoothly and efficiently.

What sets us apart is not only the quality of our Motorcycle Fuel Filters but also the convenience of online shopping. With just a few clicks, you can explore our range of premium fuel filters from the comfort of your home or garage. It's a hassle-free way to find the perfect fuel filter for your bike, without the need to visit a physical store.

Don't compromise on the performance and longevity of your motorcycle's engine. Explore our online store and discover the our range of Motorcycle Fuel Filters that Quick Lap Performance has to offer. With our commitment to quality and the convenience of online shopping, we make it easier than ever to enhance your bike's fuel system and ensure a clean and efficient ride in Brisbane.
How can a quick Shift make you Smile?
cordona precision quickshifters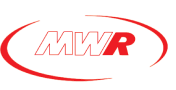 Breathing life your Engine
Tackle Corners with a Smile with bitubo suspension
View our featured product range for your performance needs!
Bitubo Suspension
DBHolders
MWR Air Filters
Bitubo Suspension
$

300.00

Appreciated for years around the world for the front of VESPA
DBHolders
MWR Air Filters