Motorcycle Strain Gauge Shifter
The "Motorcycle Strain Gauge Shifter" offered by the dependable team at Quick Lap Performance introduces a revolutionary way to enhance motorcycle gear shifting. This cutting-edge technology utilises strain gauges to detect the subtlest pressure applied to the shifter, resulting in seamless and lightning-fast gear changes. Quick Lap Performance, a well-established name in the motorcycle performance industry, has brought this innovative product to motorcycle enthusiasts, elevating their riding experience to new heights.
At the heart of the Motorcycle Strain Gauge Shifter is its advanced strain gauge sensor technology. By converting the rider's input force into electrical signals, this system enables incredibly precise and rapid gear shifts. Whether on the track or the road, this technology allows riders to effortlessly navigate through gears, reducing shift times and enhancing overall performance. Quick Lap Performance's dedication to sourcing and offering state-of-the-art products ensures that motorcycle enthusiasts have access to the latest advancements in riding technology.
The collaboration between Quick Lap Performance and the Cordona Motorcycle Strain Gauge Shifter showcases a commitment to pushing the boundaries of motorcycle performance. This shifter offers a blend of engineering ingenuity and rider-focused design, catering to the needs of both professional racers and avid enthusiasts. The team at Quick Lap Performance understands that every millisecond counts on the track, and this strain gauge shifter provides a competitive edge by enabling quicker gear changes with minimal effort.
Ultimately, the "Motorcycle Strain Gauge Shifter" available through Quick Lap Performance signifies a leap forward in motorcycle gear shifting technology. With its strain gauge sensor system, riders can expect unparalleled precision and speed when changing gears, enhancing their overall riding experience. Backed by Quick Lap Performance's reputation for reliability and quality, motorcycle enthusiasts can trust that this innovative product is designed to deliver superior performance and elevate their journey on two wheels.
How can a quick Shift make you Smile?
cordona precision quickshifters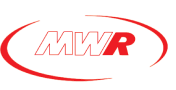 Breathing life your Engine
Tackle Corners with a Smile with bitubo suspension
View our featured product range for your performance needs!
Bitubo Suspension
DBHolders
MWR Air Filters
Bitubo Suspension
$

300.00

Appreciated for years around the world for the front of VESPA
DBHolders
MWR Air Filters