Performance Quick Shifters Melbourne
With our Performance Quick Shifters, Quick Lap Performance serves as a model of excellence in the world of motorcycle racing. Our continuous dedication to providing expert advice and customer assistance sets them apart. Thanks to the team's commitment to offering top-notch assistance, these Performance Quick Shifters have become a standard for both professional racers and motorcycle fans. The team at Quick Lap Performance is aware that riders' expertise and support are just as important as the best machinery when it comes to winning motorcycle races. The group includes enthusiastic riders, so they are qualified to provide you individualised guidance on picking the best Performance Quick Shifter for your particular requirements. The customer service at Quick Lap Performance is unmatched, whether you're an expert racer or a beginner trying to better your bike.
Reliability is paramount in the world of motorcycle racing, and Quick Lap Performance's Performance Quick Shifters exemplify this. Riders in Melbourne and beyond trust these shifters to deliver consistent and precise performance on the track. The company's experience in the industry is a testament to their commitment to delivering top-quality products and unparalleled client support. Melbourne's racing community continues to turn to Quick Lap Performance for Performance Quick Shifters that offer a competitive edge and an unbeatable customer experience.
Leading Performance Quick Shifters Melbourne, for leading clients!
Melbourne's go-to supplier for Performance Quick Shifters is Quick Lap Performance, which has cemented its position in the market. The foundations of their reputation, which set them apart from the competitors, are their customer assistance and counselling. Riders who purchase Performance Quick Shifters from Quick Lap Performance receive a high-performance product as well as a team of professionals committed to ensure their racing success. Quick Lap Performance continues to be the go-to supplier for premium Performance Quick Shifters and the assistance required to succeed on the track for motorcycle racing fans in Melbourne.
How can a quick Shift make you Smile?
cordona precision quickshifters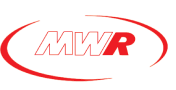 Breathing life your Engine
Tackle Corners with a Smile with bitubo suspension
View our featured product range for your performance needs!
Bitubo Suspension
DBHolders
MWR Air Filters
Bitubo Suspension
$

510.00

Maximum functionality on a disjointed background

$

300.00

Appreciated for years around the world for the front of VESPA
DBHolders
MWR Air Filters