Quick Shifter Kits Melbourne
Seeking leading quick shifter kits in Melbourne?
In Melbourne's motorcycle scene, Quick Lap Performance is well-known for their superior Cordona Quick Shifter Kits and unmatched customer support. The Quick Lap Performance crew contains experienced riders who appreciate the value of accuracy and effectiveness on the track. Due to the vast industry knowledge brought forth by Cordona, their Quick Shifter Kits have established a standard for both professional racers and hobbyists.
Riders in Melbourne and beyond trust these kits to enhance their racing experience. Quick Lap Performance's commitment to quality extends beyond their products; their customer service is second to none. They take pride in assisting riders with choosing the right Quick Shifter Kit for their specific needs, ensuring a personalized and satisfying experience for every customer.
Quick Lap Performance's reputation in Melbourne is built on a foundation of trust and reliability. When riders invest in their Quick Shifter Kits, they can be confident in the durability and consistency of these products. The company's long-standing presence in the industry is a testament to their dedication to delivering top-tier performance and customer satisfaction. Melbourne's racing community continues to turn to Quick Lap Performance for Quick Shifter Kits that offer a competitive edge and an unbeatable customer experience.
In Melbourne, Quick Lap Performance has established itself as the go-to source for Quick Shifter Kits, not only for their top-notch products but also for their unwavering commitment to customer service. The company's deep-rooted passion for motorcycles and racing shines through in every aspect of their business. For riders looking to elevate their performance on the track and receive expert guidance, Quick Lap Performance remains the trusted choice in Melbourne's competitive racing scene.
How can a quick Shift make you Smile?
cordona precision quickshifters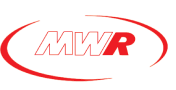 Breathing life your Engine
Tackle Corners with a Smile with bitubo suspension
View our featured product range for your performance needs!
Bitubo Suspension
DBHolders
MWR Air Filters
Bitubo Suspension
$

300.00

Appreciated for years around the world for the front of VESPA
DBHolders
MWR Air Filters