Race Bike Air Filters Australia
In the world of motorcycle racing, every fraction of a second counts, and the performance of your race bike depends on the quality and efficiency of its components. Race Bike Air Filters play a crucial role in optimising your bike's performance, ensuring it breathes efficiently and delivers maximum power. Quick Lap Performance, a trusted name among motorcycle enthusiasts, offers a range of high-performance Race Bike Air Filters that you can conveniently purchase online in Australia.
Our selection of Race Bike Air Filters is meticulously curated to cater to the unique demands of racers who seek that extra edge on the track. Whether you're a professional rider or a dedicated enthusiast, our air filters are designed to enhance your bike's performance and deliver a noticeable improvement in throttle response and overall power output.
What sets Quick Lap Performance apart is not only the quality of our Race Bike Air Filters but also the convenience of online shopping. With just a few clicks, you can explore our comprehensive range of air filters from the comfort of your home or workshop. It's a hassle-free way to find the perfect air filter upgrades for your race bike, without the need to visit a physical store.
Our commitment to quality and performance is unwavering. We source our Race Bike Air Filters from reputable manufacturers known for their precision engineering and durability. When you choose air filters from Quick Lap Performance, you're investing in components that are designed to deliver consistent and reliable performance on the track, helping you achieve your racing goals in Australia.
Don't compromise on the performance of your race bike. Explore our online store and discover the extensive range of Race Bike Air Filters that Quick Lap Performance has to offer. With our commitment to quality and the convenience of online shopping, we make it easier than ever to enhance your bike's air intake and elevate your racing experience in Australia.
How can a quick Shift make you Smile?
cordona precision quickshifters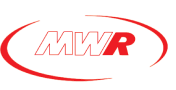 Breathing life your Engine
Tackle Corners with a Smile with bitubo suspension
View our featured product range for your performance needs!
Bitubo Suspension
DBHolders
MWR Air Filters
Bitubo Suspension
$

510.00

Maximum functionality on a disjointed background

$

300.00

Appreciated for years around the world for the front of VESPA
DBHolders
MWR Air Filters