Race Performance Motorcycle Air Filters
High-class race performance motorcycle air filters!

Quick Lap Performance, a renowned name in the Australian motorcycle performance industry, offers a wide range of high-quality MWR Race Performance Motorcycle Air Filters that cater to the needs of racing enthusiasts. These air filters are engineered to elevate the performance of your motorcycle to a whole new level. Designed with precision and crafted from premium materials, they are the go-to choice for racers seeking optimal airflow and improved engine efficiency.

One of the standout features of Quick Lap Performance's Race Performance Motorcycle Air Filters is their ability to enhance air intake, ensuring that your engine receives a constant supply of clean, filtered air. This improved air circulation results in increased horsepower and torque, allowing your motorcycle to deliver exceptional performance on the track. Whether you're a professional racer or a weekend warrior, these air filters can help you achieve the power and speed you crave.

Durability and longevity are also hallmarks of MWR's air filters available here at Quick Lap Performance. Built to withstand the rigors of high-speed riding they are designed to last, reducing the need for frequent replacements. Additionally, their straightforward installation process makes them accessible to both seasoned mechanics and novice riders, allowing you to upgrade your motorcycle's performance without hassle.

Quick Lap Performance takes pride in its commitment to providing top-tier products to the Australian motorcycle community. The MWR Race Performance Motorcycle Air Filters are a testament to their dedication to excellence, ensuring that riders can push their bikes to the limit while enjoying unparalleled performance and reliability. Whether you're chasing lap records at the track or looking to enhance your overall experience, Quick Lap Performance's air filters will be your trusted companion on the road to victory.
How can a quick Shift make you Smile?
cordona precision quickshifters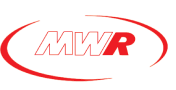 Breathing life your Engine
Tackle Corners with a Smile with bitubo suspension
View our featured product range for your performance needs!
Bitubo Suspension
DBHolders
MWR Air Filters
Bitubo Suspension
$

300.00

Appreciated for years around the world for the front of VESPA
DBHolders
MWR Air Filters