Racing Bike Suspension Melbourne
For motorcycle enthusiasts and racers in Melbourne, achieving the perfect balance of performance and control is crucial, and a key component in achieving this balance is your bike's suspension system. Quick Lap Performance understands the importance of Racing Bike Suspension, and we offer a carefully curated selection of suspension components that you can conveniently browse and purchase online.
Our Racing Bike Suspension products are designed to cater to the unique needs of riders who demand precision and reliability on the track. Whether you're a professional racer seeking that competitive edge or an enthusiast looking to fine-tune your bike's handling, we have the suspension solutions you need.
What sets us apart is not only the quality of our Racing Bike Suspension components but also the convenience of online shopping. You can explore our comprehensive range of suspension products from the comfort of your home or garage. It's a hassle-free way to find the perfect suspension upgrades for your racing bike without the need to visit a physical store.
Quick Lap Performance's commitment to quality and performance is evident in our suspension offerings. We source our components from reputable manufacturers known for their precision engineering and durability. When you choose Racing Bike Suspension products from us, you're investing in parts that are designed to deliver consistent performance on the track and provide you with the control you need.
Don't compromise on the performance and control of your racing bike. Explore our online store and discover the extensive range of Racing Bike Suspension products that Quick Lap Performance has to offer. With our commitment to quality and the convenience of online shopping, we make it easier than ever to enhance your bike's suspension and elevate your racing experience in Melbourne.
How can a quick Shift make you Smile?
cordona precision quickshifters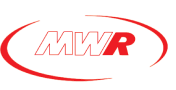 Breathing life your Engine
Tackle Corners with a Smile with bitubo suspension
View our featured product range for your performance needs!
Bitubo Suspension
DBHolders
MWR Air Filters
Bitubo Suspension
$

510.00

Maximum functionality on a disjointed background

$

300.00

Appreciated for years around the world for the front of VESPA
DBHolders
MWR Air Filters