Racing Bike Suspension Perth
Seeking a leading Racing Bike Suspension in Perth?
A Racing Bike Suspension is a vital element in achieving peak performance on the racetrack, and at Quick Lap Performance, we understand the importance of having the right suspension setup. That's why we offer a range of high-performance Racing Bike Suspension components that you can conveniently purchase online in Perth.
The suspension of a racing bike plays a critical role in optimizing handling, stability, and overall performance during high-speed rides. It helps keep the wheels in contact with the track surface, ensuring optimal traction and control, even when navigating tight corners and challenging terrain. A well-tuned suspension system is essential for precision riding, and it can be the difference between a podium finish and falling behind the competition.
Quick Lap Performance is dedicated to providing top-quality Racing Bike Suspension components that cater to the specific needs of racers and enthusiasts alike. Whether you're looking to fine-tune your bike's handling, improve lap times, or enhance your overall riding experience, our suspension solutions are designed to deliver superior performance on the racetrack.
What sets us apart is not only the quality of our Racing Bike Suspension products but also the convenience of online shopping. With just a few clicks, you can explore our comprehensive range of suspension solutions from the comfort of your home, workshop, or anywhere with an internet connection. It's a hassle-free way to find the perfect suspension upgrades for your bike in Perth, without the need to visit a physical store.
Don't compromise on the precision and control of your racing bike. Explore our online store and discover the extensive range of Racing Bike Suspension products that Quick Lap Performance offers. With our commitment to quality and the convenience of online shopping, we're here to help you elevate your racing experience in Perth to new heights.
How can a quick Shift make you Smile?
cordona precision quickshifters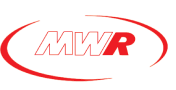 Breathing life your Engine
Tackle Corners with a Smile with bitubo suspension
View our featured product range for your performance needs!
Bitubo Suspension
DBHolders
MWR Air Filters
Bitubo Suspension
$

300.00

Appreciated for years around the world for the front of VESPA
DBHolders
MWR Air Filters