Racing Motorcycle Air Filters
Introducing Quick Lap Performance, an esteemed name within the motorcycle aftermarket sphere, showcasing its impressive selection of MWR Racing Motorcycle Air Filters. These cutting-edge air filters are meticulously crafted to cater to the demands of fervent motorcycle racing enthusiasts who demand the utmost quality. Engineered for unbridled power, heightened throttle responsiveness, and optimised engine efficiency, these filters emerge as a definitive choice for riders intent on gaining a competitive advantage on the racetrack.

The MWR Racing Motorcycle Air Filters available here at Quick Lap Performance epitomise the culmination of extensive research and development efforts, all meticulously aimed at refining airflow dynamics. With painstaking precision, these filters are manufactured to facilitate an elevated influx of unpolluted air into the engine. The end result is a marked improvement in combustion, ultimately translating into a substantial upsurge in horsepower. When you're actively competing on the racetrack, these filters deliver the supplementary impetus required to ascend to new heights.

Incorporating durability seamlessly with performance, MWR's Racing Motorcycle Air Filters boast a construction composed of superior-grade materials. This construction blueprint is orchestrated to withstand the punishing conditions synonymous with racing. Concurrently, the filters effectively screen out minuscule particles and debris that harbor the potential to compromise engine integrity. As a rider, you're free to embrace unwavering confidence in both the enduring lifespan of your engine and the unwavering performance these filters provide on the race track.

A testament to Quick Lap Performance's unwavering commitment to delivering top-tier products, the MWR Racing Motorcycle Air Filters undergo a battery of stringent tests and exhaustive validation procedures. This rigorous approach ensures alignment with the brand's exacting standards for both quality and performance. Motorcycle aficionados can confidently rely on Quick Lap Performance to furnish them with a product that not only amplifies their motorcycle's inherent capabilities but also echoes the brand's steadfast dedication to unparalleled excellence.
How can a quick Shift make you Smile?
cordona precision quickshifters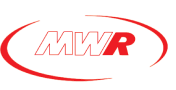 Breathing life your Engine
Tackle Corners with a Smile with bitubo suspension
View our featured product range for your performance needs!
Bitubo Suspension
DBHolders
MWR Air Filters
Bitubo Suspension
$

300.00

Appreciated for years around the world for the front of VESPA
DBHolders
MWR Air Filters