Racing Motorcycle Parts Australia
Quick Lap Performance, a prominent player in the Australian racing motorcycle parts industry, has carved a niche for itself with its exceptional range of Racing Motorcycle Parts. What truly sets them apart is their unwavering dedication to customer service and their extensive experience in the industry. Quick Lap Performance is not just a parts retailer; it's a destination for motorcycle enthusiasts looking for top-quality components and expert advice.
With a deep-rooted passion for motorcycles and racing, the team at Quick Lap Performance understands the unique needs of riders. Their Racing Motorcycle Parts have become a cornerstone for both professional racers and hobbyists across Australia. What makes Quick Lap Performance stand out is their customer-first approach. They go the extra mile to assist riders in selecting the right parts for their specific needs, ensuring that every customer enjoys a personalised and satisfying experience.
In the Australian racing motorcycle scene, Quick Lap Performance is synonymous with reliability. Their years of experience have allowed them to curate a collection of parts known for their performance and durability. Customers can trust that when they invest in Racing Motorcycle Parts from Quick Lap Performance, they are making a wise choice for their racing endeavors. The company's reputation for consistency and customer satisfaction speaks volumes about their commitment to excellence.
For those seeking Racing Motorcycle Parts in Australia, Quick Lap Performance is the go-to destination, not just for their top-notch products but also for their unparalleled customer service. The expertise and passion that the company brings to the table make them a trusted partner in the racing community. Whether you're looking to upgrade your bike for the next race or simply seeking expert guidance, Quick Lap Performance is the name that riders across Australia rely on for a top-tier experience.
How can a quick Shift make you Smile?
cordona precision quickshifters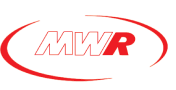 Breathing life your Engine
Tackle Corners with a Smile with bitubo suspension
View our featured product range for your performance needs!
Bitubo Suspension
DBHolders
MWR Air Filters
Bitubo Suspension
$

510.00

Maximum functionality on a disjointed background

$

300.00

Appreciated for years around the world for the front of VESPA
DBHolders
MWR Air Filters