Motorcycle Air Filters Melbourne
Discover Enhanced MWR Motorcycle Performance with Air Filters in Melbourne

For motorcycle enthusiasts in Melbourne seeking to unleash the full potential of their rides, Quick Lap Performance introduces high-quality Motorcycle Air Filters designed to elevate your biking experience. Our range of premium MWR air filters is engineered to optimise air intake, enhancing your motorcycle's power output and overall performance. Our team is highly knowledgeable in the industry and have a plethora of experience in assisting clients with a high level of professionalism.

Riding through Melbourne's scenic roads or tackling its urban streets becomes even more exhilarating with our Motorcycle Air Filters. Crafted with precision, these filters facilitate improved airflow to your engine while effectively capturing harmful particles. This dual-action approach not only boosts horsepower and torque but also ensures the longevity of your engine by keeping it clean and protected.

Quick Lap Performance understands that every motorcycle has its unique character and demands. Our MWR Motorcycle Air Filters are available for a diverse selection of motorcycle makes and models, ensuring a tailored fit and optimal performance enhancement. Whether you're a cruiser enthusiast, sportbike aficionado, or adventure rider, our air filters provide the essential upgrade that enhances your riding experience.

By choosing MWR's Motorcycle Air Filters in Melbourne available here at Quick Lap Performance, you're embracing a commitment to quality and performance. Whether you're cruising the Great Ocean Road or navigating Melbourne's bustling streets, our air filters deliver the performance boost your motorcycle deserves. Elevate your riding adventures with the power of clean, optimised air intake – get your Quick Lap Performance Motorcycle Air Filters today and experience the difference firsthand.
How can a quick Shift make you Smile?
cordona precision quickshifters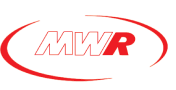 Breathing life your Engine
Tackle Corners with a Smile with bitubo suspension
View our featured product range for your performance needs!
Bitubo Suspension
DBHolders
MWR Air Filters
Bitubo Suspension
$

510.00

Maximum functionality on a disjointed background

$

300.00

Appreciated for years around the world for the front of VESPA
DBHolders
MWR Air Filters