Performance Air Filters Australia
Welcome to the industry leading team when it all comes down to performance! Quick Lap Performance proudly presents MWR Performance Air Filters in Australia, catering to discerning motorcycle enthusiasts who crave enhanced engine performance and increased horsepower. Designed to optimise your bike's air intake system, these premium air filters provide a breath of fresh air for your engine's capabilities.

Our high quality Performance Air Filters are meticulously crafted to allow better airflow while effectively filtering out harmful contaminants. This translates into improved combustion efficiency, resulting in a potential boost in horsepower and torque. Whether you're a track enthusiast seeking that extra edge on the circuit or a passionate rider looking for better everyday performance, our Performance Air Filters are engineered to deliver.

Quick Lap Performance understands that each motorbike is unique, which is why our Performance Air Filters are available for a wide range of makes and models. This ensures that you receive a tailored solution that aligns perfectly with your bike's requirements. Our commitment to quality means that you can trust our air filters to deliver consistent performance and protection for your engine.

We represent premium motorcycle parts and accessory brands from Europe, such as Cordona Quickshifters, MWR Air-Filters, Rapid Bike Tuning Modules, IRC Components, Bitubo Race Suspension, and EVR Special Parts.

With Quick Lap Performance's Performance Air Filters, your bike can breathe easy and perform at its best. Whether you're tackling winding roads or aiming for faster lap times, our air filters offer a simple yet effective upgrade that can make a noticeable difference in your riding experience. Elevate your motorcycle's performance and unleash its full potential with MWR Performance Air Filters available here at Quick Lap Performance in Australia. Contact the team directly if you have any additional questions and speak with a friendly member of staff!
How can a quick Shift make you Smile?
cordona precision quickshifters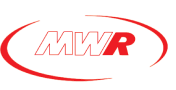 Breathing life your Engine
Tackle Corners with a Smile with bitubo suspension
View our featured product range for your performance needs!
Bitubo Suspension
DBHolders
MWR Air Filters
Bitubo Suspension
$

510.00

Maximum functionality on a disjointed background

$

300.00

Appreciated for years around the world for the front of VESPA
DBHolders
MWR Air Filters